Welcome to the Home of PMH Outdoors!

Pat and I have had a wonderful Adventure since 1992, providing quality guided canoe trips and adventures, certified canoeing & kayak instruction on the waterways of the Ottawa Valley, Ontario and Canada; wherever you had need for us!
During the summer of 2019 we did a road trip north to the Yukon Territory and completed our last guided Canoe Trip into the Brokenback Range of the Rocky Mountains paddling the amazing Snake River!
Another chapter in our book of life is complete as we transition from a full guiding service to doing limited custom Canoeing and Kayak Instruction!
Pat and I want to thank all of our amazing clients, who have become great friends friends and who have shared the magic of PMH Outdoors wilderness canoe trips over the past three decades! Let the Adventure continue!
PMH Outdoors can help you to "Discover the Art of Paddling ! "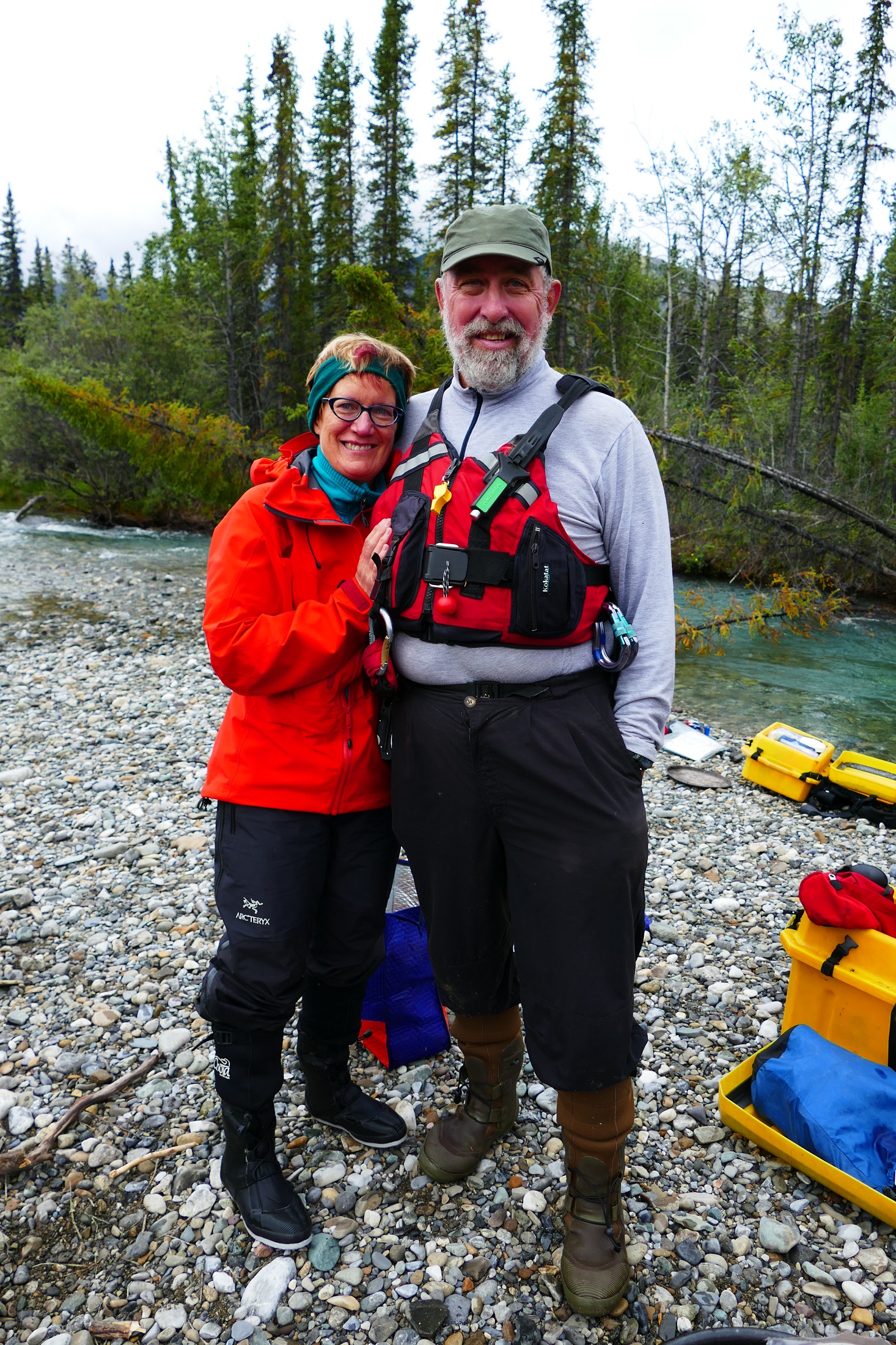 Owners Pat & Bruce Hawkins on Canoe Trip, Hart River, Yukon Territory
---
Our Mission

The mission of PMH Outdoors is to help our clients discover "The Art of Paddling!" Through our personalized services, experienced staff, quality canoes and equipment, we are committed to ensuring that your next paddling and outdoor experience is a safe and enjoyable one that you bring you a lifetimes worth of memories!

---
PMH Outdoors at a Glance
For the past 28 years, PMH Outdoors has excelled at providing our clients with first class, quality, guided canoe trips and adventures while experiencing the best that the Ontario and Canadian wilderness has to offer! Each and every one of our adventures is designed to meet our clients needs and desire to improve their paddling skills and wilderness experience.
As an Organizational Member of the Ontario Recreational Canoeing & Kayaking Association we provide you with the best Canoeing and Kayaking Instruction available in Canada! Our Instructors are extremely capable paddlers and teachers who concentrate on making each course a personal learning experience!
Client Comments:
"I think that it is the challenges that make a trip memorable in a very good way. It is good to be able to push ourselves beyond our comfort zone as it allows us to see just what we can do. This trip did this for me and I must say that I am now hooked (on Canoe Tripping) for life!" Rachel Doucet-Wells
"Thank you for such a wonderful experience, that trip was something I've been wanting to do my whole life and through your guidance and experience it surpassed my expectations." Adam
"I am a lot more comfortable with my paddling strokes and I feel I am better equipped to teach canoeing effectively" Judy Gregg
"I can't thank you enough for the time and excitement that you brought us, in our quest for learning & loving the outdoors and how we will be able to responsibly show others." ORCKA Canoe Tripping Course participant 2006
---
Contact Information
Please do not hesitate to contact us through the information below. We promise that we will get back to you in a friendly and timely fashion. PMH Outdoors is located on the banks of the Mississippi River at the confluence of the Ottawa River. It offers everything a paddler could want - peaceful and serene waters to paddle, surrounded by nature, all within 45 minutes of downtown Ottawa!
Telephone

(613) 623-9950

Postal address

248 Mississippi Drive, R.R. #1, Arnprior, ON, K7S 3G7

Electronic mail

General Information: paddle@pmhoutdoors.com
Operations Manager & Adventure Coordinator: Bruce Hawkins
Click Here to view the PMH Outdoors