Meditation for the Mind, Body & Soul
Are you open to starting on the journey of having a meditation practice? Of slowing down, coming to stillness and in towards your True Self?
Listen to find out a bit more about meditation, sitting options, what to do with your hands and more!
Below are a variety of Meditation practices, each about 15 minutes in length. Try several and then choose a practice to follow for a week or month. Print out the Meditation Journal and use it to record your experiences. Remember it's a journey and a regular practice helps!
Finding a comfortable position for your Meditation is key! Doing any of the hip opening Yoga classes may assist in allowing the body to settle in more comfortably. This may take some time and practice...
Do not hesitate to contact me with any feedback or ideas for future sessions!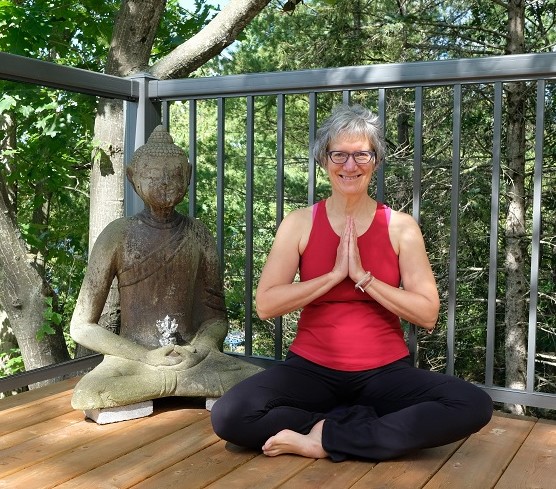 For COVID 19 Yoga and Meditation classes including informational videos, follow the links below:
Namaste!
Pat Hawkins